We're as Good as our Brands
Click on any one of the brands we manage to learn about how C.B. Powell has increased their Canadian presence.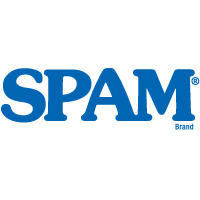 Principal Name:
Product Line:
With C.B. Powell:
Business Manager:
Hormel Foods
SPAM Luncheon Meat
1992
Craig Inch
SPAM FAMILY OF PRODUCTS
When the first blue and yellow cans came off the production line in 1937, the world was forever changed. No one would have guessed back then, but the revolutionary new product became a war hero, a pop culture icon and an American institution.
Over the years, the SPAM® Family of Products has made itself known around the world, winning over the hearts of soldiers, world leaders, chefs, kids and parents alike. In fact, Gracie Allen, Dwight Eisenhower, Margaret Thatcher and Monty Python all have sung praises of the SPAM® Brand.
From the first can to the seven billionth, SPAM® products have remained a versatile, high-quality and great-tasting meal-time favorite. They have also changed to meet the needs of an ever-changing marketplace. The SPAM® Family of Products appeals to the varied tastes and lifestyles of people around the world.
Accomplishments & Milestones
Retail business has grown 46% over the past 8 years
Launched SPAM Oven Roasted Turkey in 2001
Launched SPAM 60% Less Sodium in 2006
Launched SPAM Garlic in 2011
SPAM achieved #1 dollar share of category in October 2008 and we continue to strengthen our leadership position of the category
Monty Python's SPAMALOT event in Toronto 2006
– SPAMMOBILE sampling
– Breakfast Television feature
– Charitable donation to Food bank
– Vancouver event in 2007
Annual Chinese New Year activities
– Chinese newspaper recipe features
– Sampling events in retail stores
– Pallet display activities in key retailers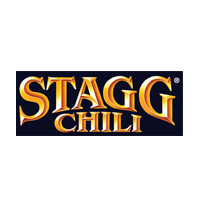 Principal Name:
Product Line:
With C.B. Powell:
Business Manager:
Hormel Foods
STAGG Chili
Launched into Canada in 1997 by C.B. Powell
Craig Inch
THE CHILI LOVER'S CHILI
Just one taste and you'll fall in love with Stagg® Classique® chili. It's made with juicy beef, succulent red tomatoes, mouth-watering jalapeno peppers and zesty onions. The result is a chili so loaded with good things, it has taste you can actually see. A convenient heat-and-serve product, Stagg® chili comes in an easy-open can to offer a fast meal solution with a rich and hearty taste. No wonder it's beloved by chili-lovers everywhere.
Clement Hirsch established Stagg Foods in 1956 as Rocking K Foods. The company first manufactured its products in Sante Fe Springs, Calif. and then moved production to Hillsboro, Ore. In 1980, the company's name was changed to Stagg Foods and in Oct. 1996, Hormel Foods acquired Stagg Foods.
Accomplishments & Milestones
STAGG Chili is the dominant brand in the category with in excess of 55% dollar share of the market
Introduced STAGG Microwavable Bowls in 2007
Canadian chili market has grown from $6.1 million in 1997 to $20.1 million at the end of 2011
Ran "STAGG Chili Ski Watch" consumer & trade program from 2004 – 2007
– Consumer sampling & prizing events at ski hills across Canada
– Trade partnership featuring 30/30 radio spots (combined STAGG Chili and key retailer radio commercials)
– Full page ads and PR features in Ski Canada Magazine
STAGG Chili Official Chili of the Toronto Argonauts 2008 – 2010
– Product sampling & prizing events at all home games
– In stadium advertising
– On field advertising featured on TSN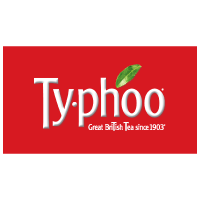 Principal Name:
Product Line:
With C.B. Powell:
Business Manager:
Typhoo Tea Company
Typhoo Tea / London Fruit & Herb Tea / Ridgways Organic Teas
1987
Chuck Corrigan
MAKING GOOD TEA SINCE 1903
Typhoo Tea Limited has a long and rich heritage, stretching back to 1903 when Birmingham UK grocer John Sumner developed and sold a blend of tea in his shop. John's sister, Mary, was the inspiration behind the product development, as she highly regarded teas as a cure for indigestion.
Over the years, the Typhoo business has developed from being the first brand to sell ready packaged tea, to being a leading tea business that now offers products in every sector of the tea market. Typhoo continues to be a leading brand in the Home U.K. market, and is now successfully marketed at retail across Canada
Accomplishments & Milestones
Currently achieving double digit sales increases in a flat to declining black tea market
Positioned Typhoo brand favourably against leading competitive brand via fact based benefit selling
Developed new packaging graphics for Typhoo Decaf to communicate key benefit & point of difference versus competitive products
London Fruit & Herb Tea has attained rotations at Costco East for 4 consecutive years
Ridgways Organic Teas favourably positioned against competitive items
Principal Name:
Product Line:
With C.B. Powell:
Business Manager:
Blue Diamond Growers
Blue Diamond Almonds
Launched into Canada in 1987 by C.B. Powell
Chuck Corrigan
GET YOUR GOOD GOINGâ"¢
Headquartered in Sacramento, California, Blue Diamond® Growers is the world's largest almond processing and marketing company. Founded in 1910, the 102 year-old cooperative is owned by half of the state's almond growers who produce over 80 percent of the world almond supply. Blue Diamond®, the world's leading almond brand, continues to build markets and create new products, new uses, and new opportunities for global consumers.
Accomplishments & Milestones
Launched Blue Diamond Bold flavours in 2005
Awarded healthy snack of choice' for 2 Canadian airlines in 2008/2010
Have successfully promoted the unique 'Peanut Free' claim for Blue Diamond Almonds
Attained favoured promotional status with major retailers
More Brands
We manage a lot of brands. We're working towards putting together more case studies for our other brands. In the meantime, here are some of the other fantastic brands that we manage.